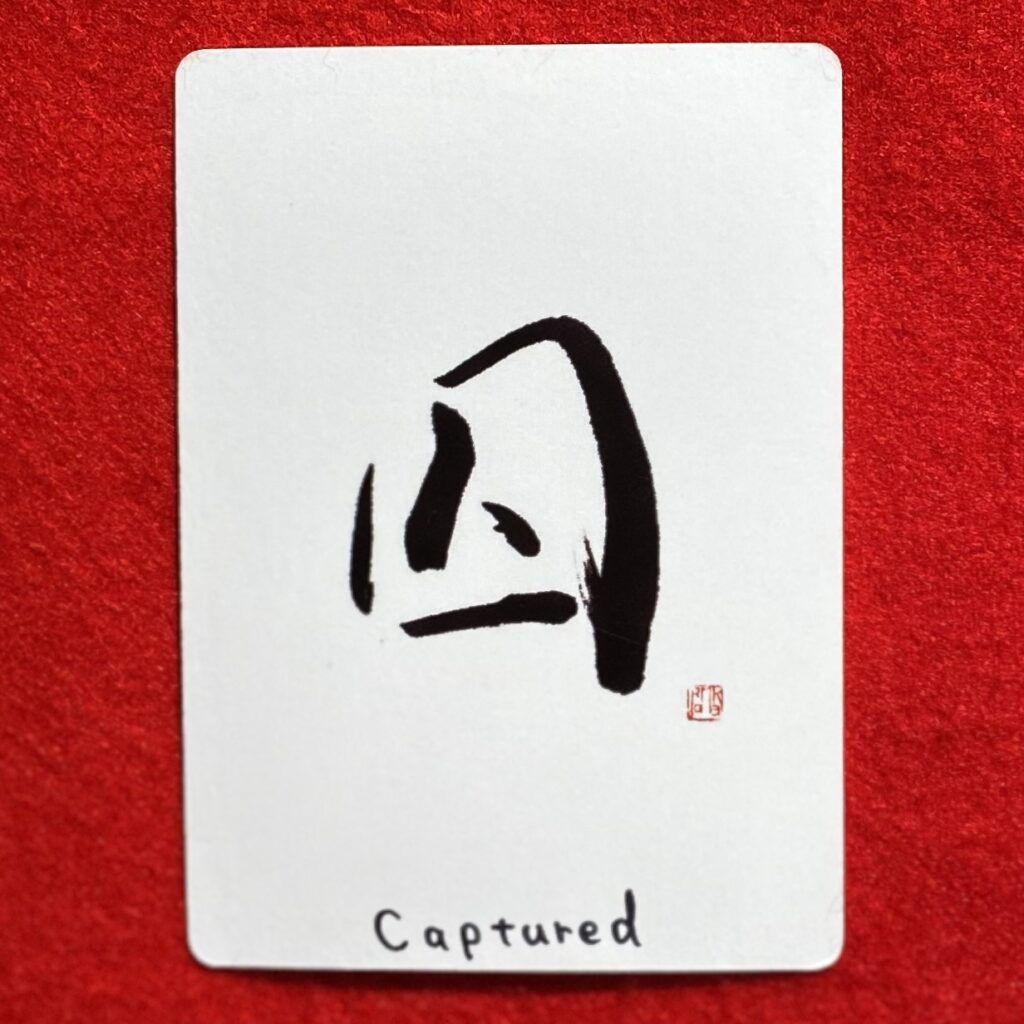 囚(Torawareru)Captured
This letter has a meaning of "Captured."
Originally, the outside of this letter is a flame, and the inside is a human. Therefore, the whole of this letter's shape is a person captured in the flame.

When this card appears, it means you are captured in something, and the flame is made by your thought and mind. For example, thoughts like "I must do this." or " I can't change my situation." This type of thought becomes your flame.

But look at the card again. There is a space to escape, so now you may feel that you will not be able to go out, but there are some ways out. If you desire to go out, you will be able to do so.
If you want to go out, at first you should consider what became your flame. This is the first step to change your situation.