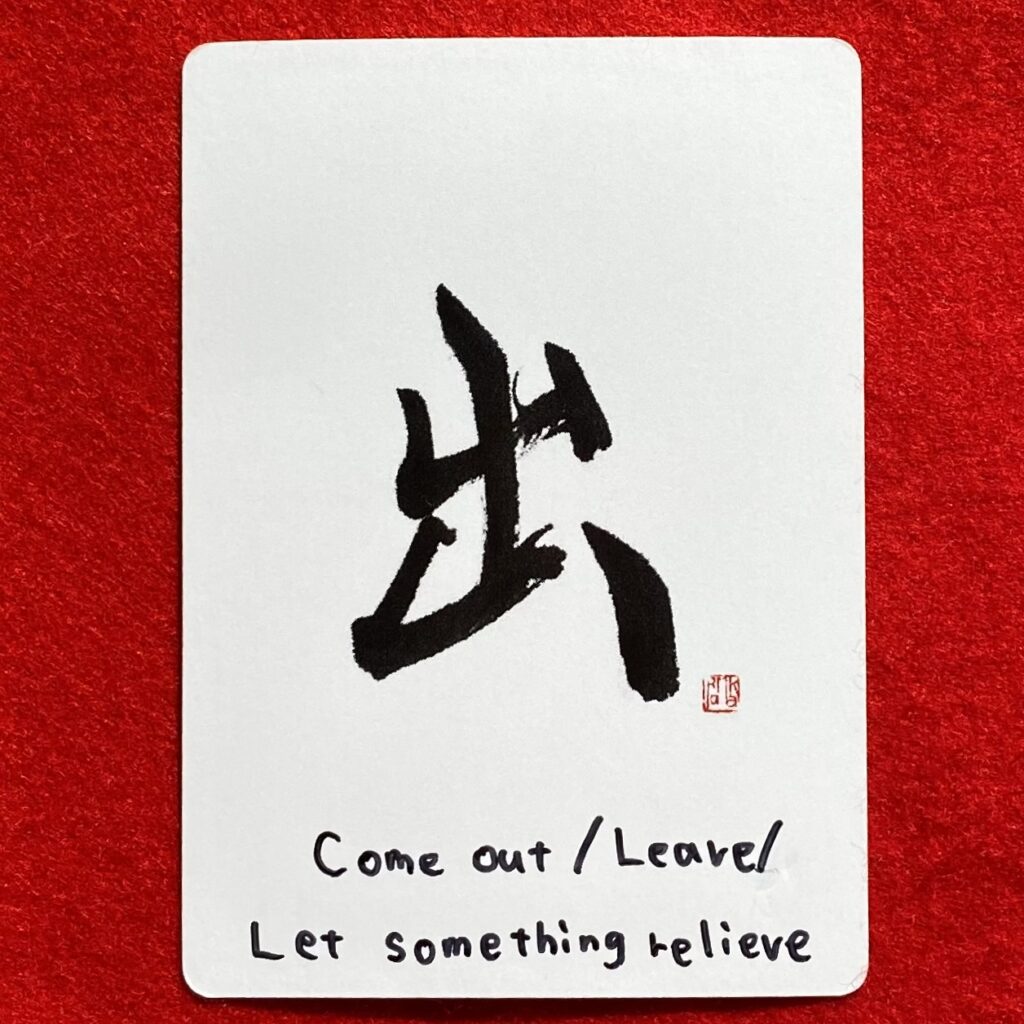 出(Deru / Dasu)Come out / Leave /
Let something relieve
This letter has a meaning of " Come out, Leave, and Let something relieve."
Originally, the shape of this letter is a foot being stuck in a hole of ground. This foot cannot get out of the hole.

When this card appears, it means your foot is in the hole of ground right now. Actually, you need to take the first step to make progress, but your foot is still inside of the hole, so it is difficult to move forward.
That's why what you have to do now is to relieve your foot from the hole. Sometimes your foot is the symbol of something you have, and sometimes it is the symbol of starting moving out.

After you relieve your foot from the hole, your situation will be better, and you would be able to get ready to move forward.