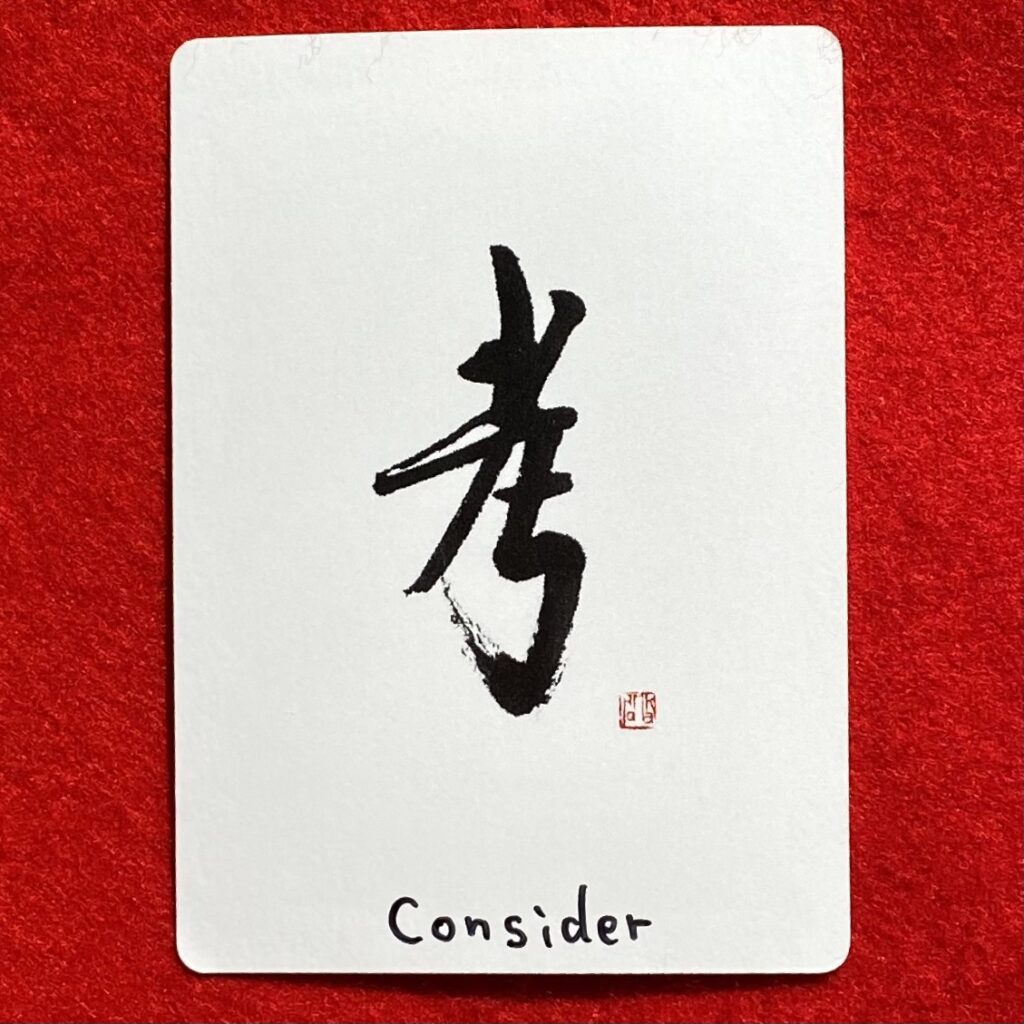 考(Kanga-eru)Consider
This letter has a meaning of "Consider."
Originally, the upper side of this letter is an old man, and the underside is a stone carving chisel which is already broken.

The story of this letter is that this old man has been considering how to carve the stone. He has kept carving from young age.
He continued both considering and carving until his chisel was broken. Carving is the symbol of life. Considering and carving are his life itself.
Therefore, the whole of this letter means consideration.

Now we are having this card, it means you need to consider that how to live or what is happening to you.
Though consideration is not always the best way, what you should do now is to consider.