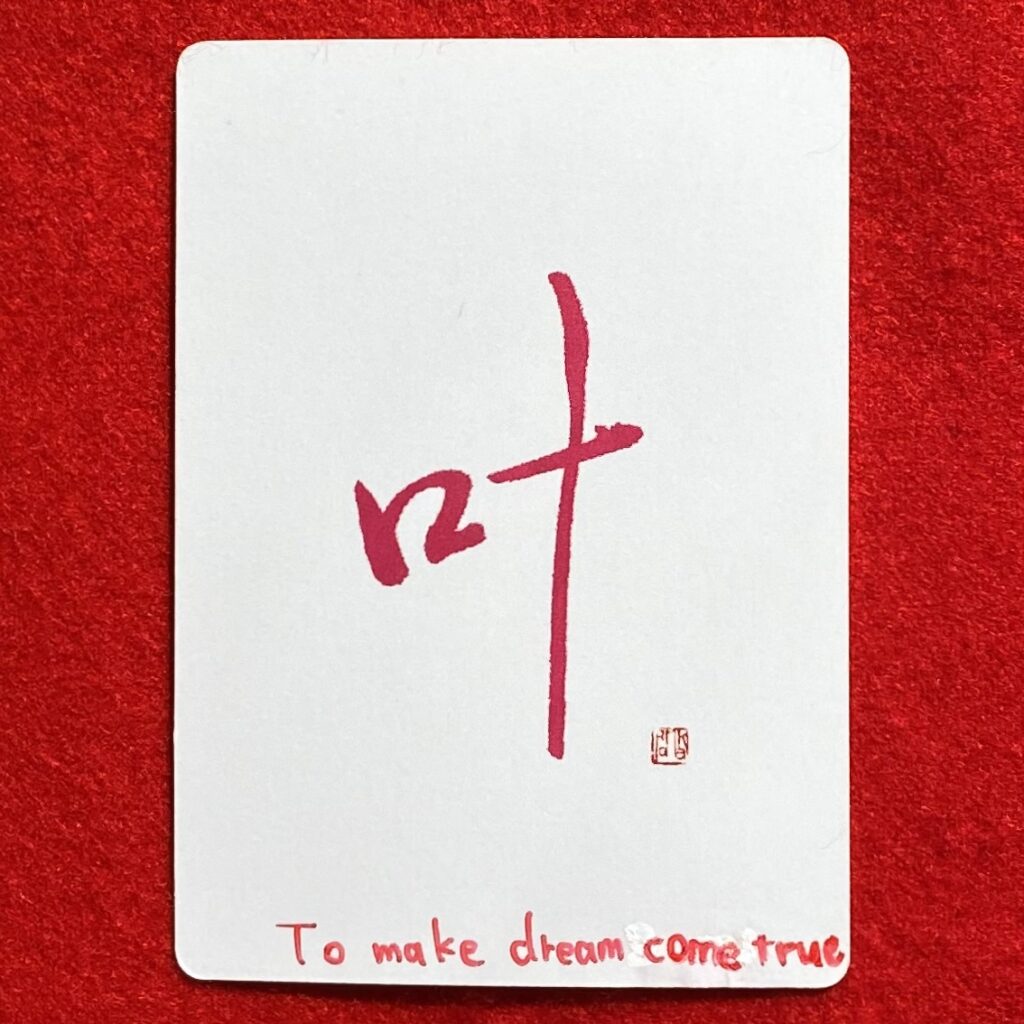 叶(Kanau)
To make dream come true
This letter has a meaning of "To make dream come true." In this letter we can know how to make our dreams come true.
Originally, the left side of this letter is a shape of a mouth, and the right side is ten. It is ten of a number and at the same time, means so many or much. Therefore, this card tells us when you have dreams in your mind, the good way to make it come true is saying it so many times.

Even if your dream is difficult or seems ridiculous, you should tell your dream to someone.
If someone whom you will tell your dream say that it would not come true, you don't need to mind it. Because they are just a mirror of your unconscious mind, and it is just a sign that you don't believe yourself to make it come true unconsciously.
If you will be able to believe yourself, they will tell you that it would come true.

Now we are having this card, it means your dream would come true by only saying it for many times.
Therefore, let you talk about it to someone and make it come true!!