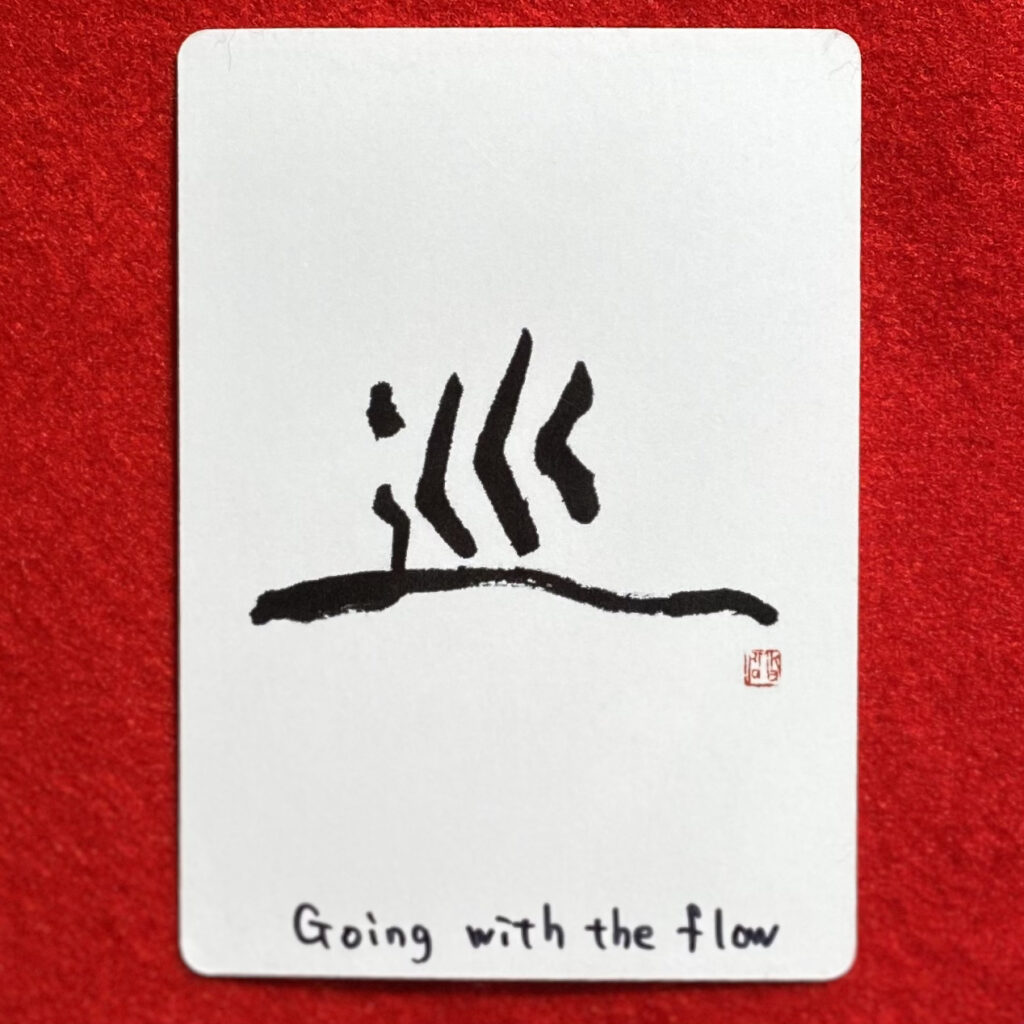 巡(Meguru)Going with the flow
This letter has a meaning of "Going with the flow."
Originally, the inside of this letter is a river, and the outside is a foot on the cross road. Therefore, the whole of this letter's shape is going along with the river.

When this card appears you don't need to move against the flow coming to you now. The best way for you is going with the flow like a lazy river. Even if you feel uncomfortable in this flow, the stream will take you to the better place. It is like winter always turns to spring.

You don't need to swim against the stream. All you have to do now is floating on the flow.