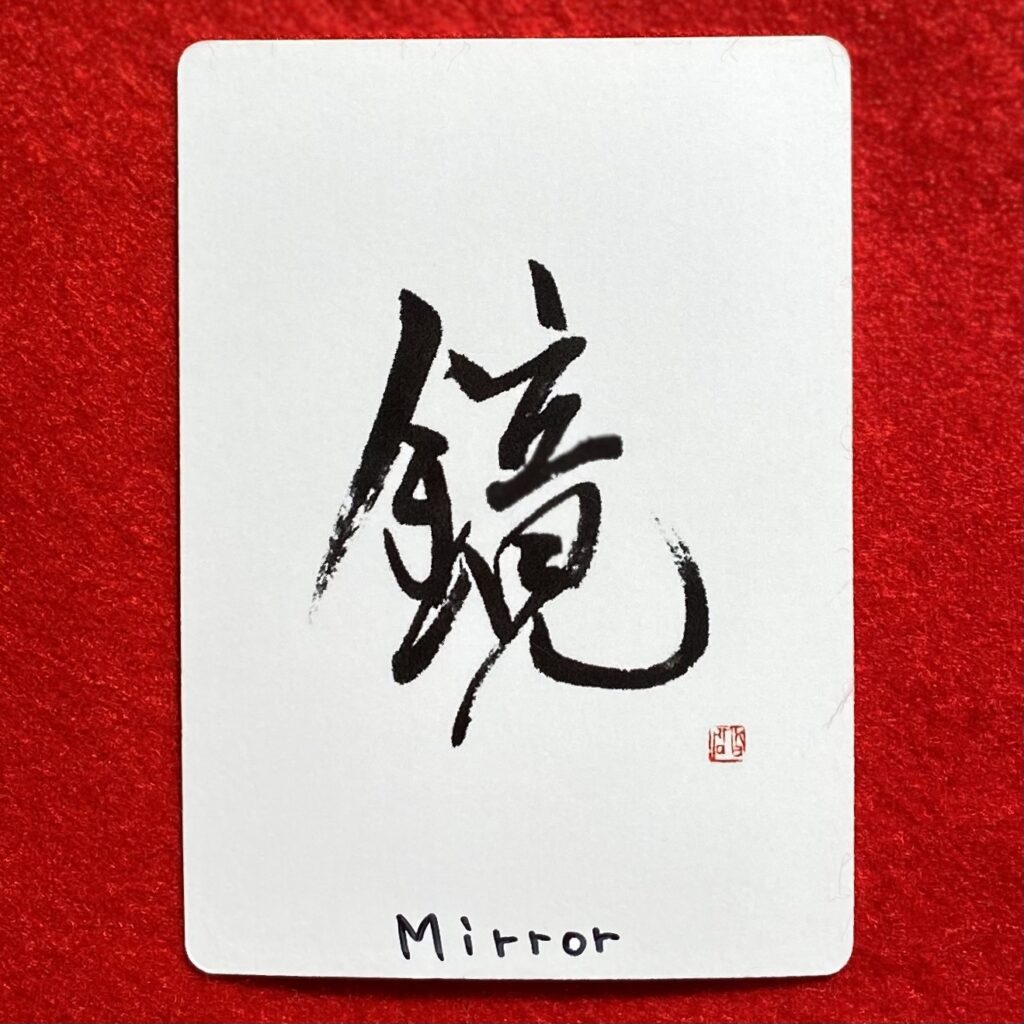 鏡(Kagami)Mirror
This letter has a meaning of "Mirror."
Originally, the left side of this letter is meaning of metal, and the right side is the shape that a person looks into the water in a bowl in which his own face is reflected.
Therefore, the whole of this letter means a mirror.

When this card appears, you have to notice the present situation is a mirror for you. Situations reflect our true desire. Something moving your emotion so much is your true desire. It is what you really want to do.

For example, there is a person whom you feel angry or jealous, the meaning of your feeling is very important. Sometimes, the meaning is that you want to be like him, and sometimes, the meaning is looking him is like looking yourself, so it just reflects your anger to yourself.

That's why, when your emotion moves so much, you need to calm down at first. Because if water moves so much, it doesn't reflect anything, and you will not able to notice the meaning of your feeling.
After you become calm, you will be able to observe the meaning of your emotions.
Then you will notice your true desire.