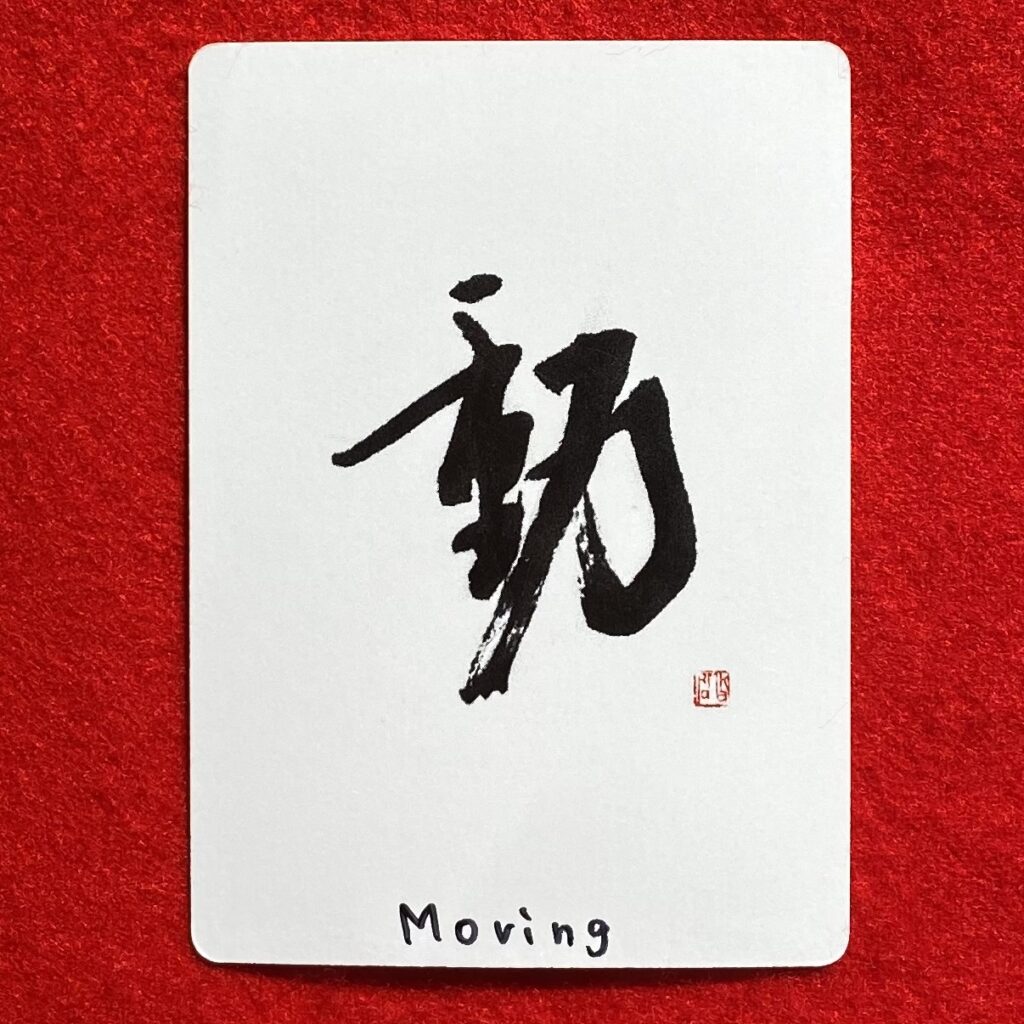 動(うごく)Moving
This letter has a meaning of "Moving."
Originally, the left side of this letter is something heavy like a heavy bag or an iron ball, and the right side is a powerful arm. Therefore, the whole of this letter's shape is moving something heavy with strong power.

When this card appears you need to start moving, but this card tells us what you try to start is heavy and tough, so maybe you have hesitation.

At first, you have to start only by your own power, but once you start, you would be able to be helped and supported by someone who will see you and be touched by your attitude.

The first moving is very hard, but once you will start, it would move smoothly.