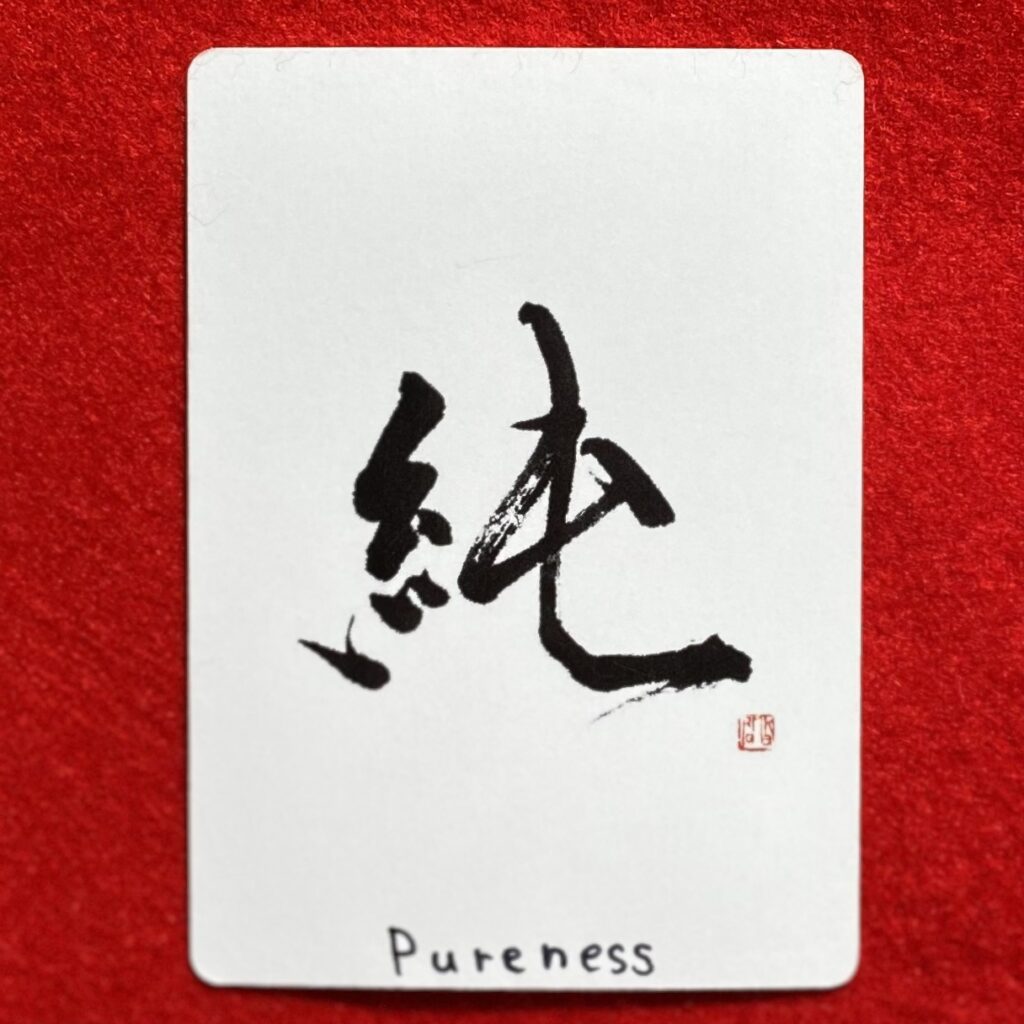 純(Jun)Pureness
This letter has a meaning of "Pureness."
Originally, the left side of this letter is an undyed twisted silk thread. The right side is a child with hair ornaments.
Both silk thread and child are not dyed and pure, but they are valuable. Therefore, the whole of this letter means pureness.

Now we are having this card, it means you need to get back your pureness. Little children speak as they feel ,and do things as they want. What you need to do now is being like them.
If you were free from complicated circumstances of adults, what do you want to do and say?

As an undyed silk thread and children, you are valuable as you are. What you need to do now is recovering your pureness, and it is the good timing to do so.